---
WATCH HERE FOR UPDATES ON VARIOUS WORKS-IN-PROGRESS and upcoming assignments!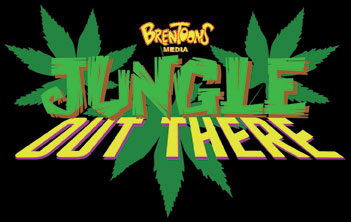 As always, we're usually working on something......!
Currently, Brent is finishing next year's Mardi Gras floats, and he has produced several commissioned paintings. Here are some from a few years back: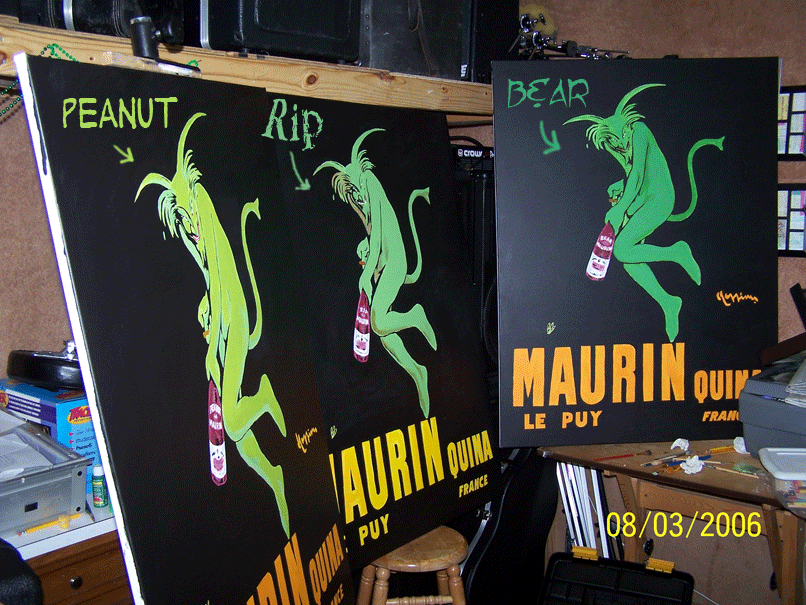 The above were a trio of reproductions of a poster for a French wine from the early 20th Century. The father commissioned one each for his sons and one for himself as Christmas gifts. I changed the tone slightly for each rendering, including the original artist's signature.
---

Here are some Brent-inspired images from aspiring young Artists...!
Below is a portrait of the Artist at work by Conor Caffrey
The Horse below was rendered by Whitney Pittman after the Paint-Off for Cerebral Palsy held at the Greater Gulf State Fairgrounds.
---
CLIENT LIST
Here are just a few of the companies for which BRENTOONS has provided various services:
Walt Disney Television Animation

Sutton & Associates
The Wharf at Orange Beach
STAR 93.5

Showtime Events
Casino Party Planners
About Faces Entertainers
Mobile Lions Club
Timbes & Yeager Advertising
Joe Bullard Cadillac
Joe Bullard HUMMER
Order of LaShe's Mardi Gras Society
Neptune's Daughters Mardi Gras Society
Land-Rover of Mobile
Tubby's Tees
Auto Accents Plus
Paradise Builders
Carnival Artists
Mirthco, Inc.
Soundworks
Barnhill's Restaurants
Sonic Automotive Corp.
Alabama Pecan Festival
Locklear Construction
Mobile Mystics Mardi Gras Society
Infant Mystics Mardi Gras Society
ORDER of INCA Mardi Gras Society

Pixallure
Loxley Church of God
Cathy & Co.
Trendsetters Hairstyles
Pilot Catastrophe
Allstate Insurance
Winn-Dixie

Camp Rap-A-Hope
SignPro
NewsRadio710AM
Mystic Stripers Mardi Gras Society
Virginia College
H & G Hunting Club
Order of Polka Dots Mardi Gras Society

WARD's Restaurants
HAPPY CUPS

Various Individual Commissions
---
ALL IMAGES (C)2014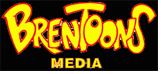 BRENT AMACKER