Here is a page dedicated to Disney's "Phineas & Ferb", created by Dan Povenmire and Jeff "Swampy" Marsh. Many of these were sent a few years ago, while the show was in development, so I inadvertently left Mr. Marsh out of the references. Apologies for the omission. It is intended solely as PARODY, and hopefully will be seen as such. Fans of the show will easily recognize the characters, and the culturally literate among us will 'get' the references and understand the jokes. ENJOY!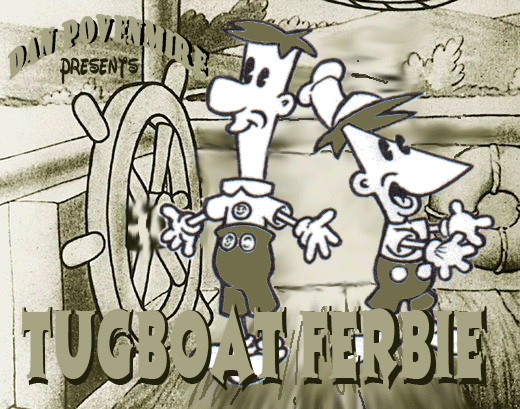 The Comic below featuring Phineas & Ferb as Batman & Robin was one of the first I sent to Dan, and has appeared on several fan sites on the web. Although I didn't sign it, I actually drew the pic, scanned & colored in Photoshop.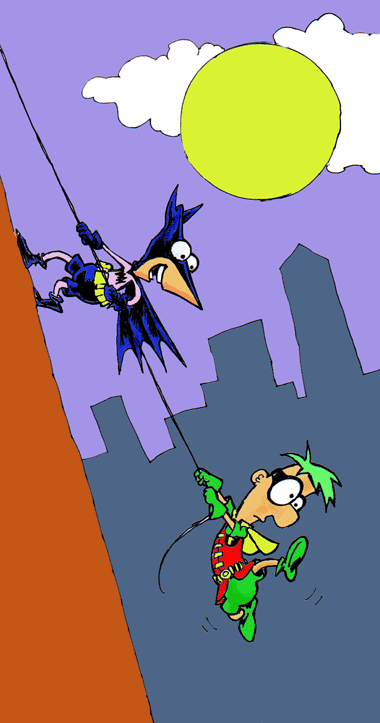 Here's a fun little ditty with our heroes as "Star Trek" characters. Note that Perry is manning the transporter controls.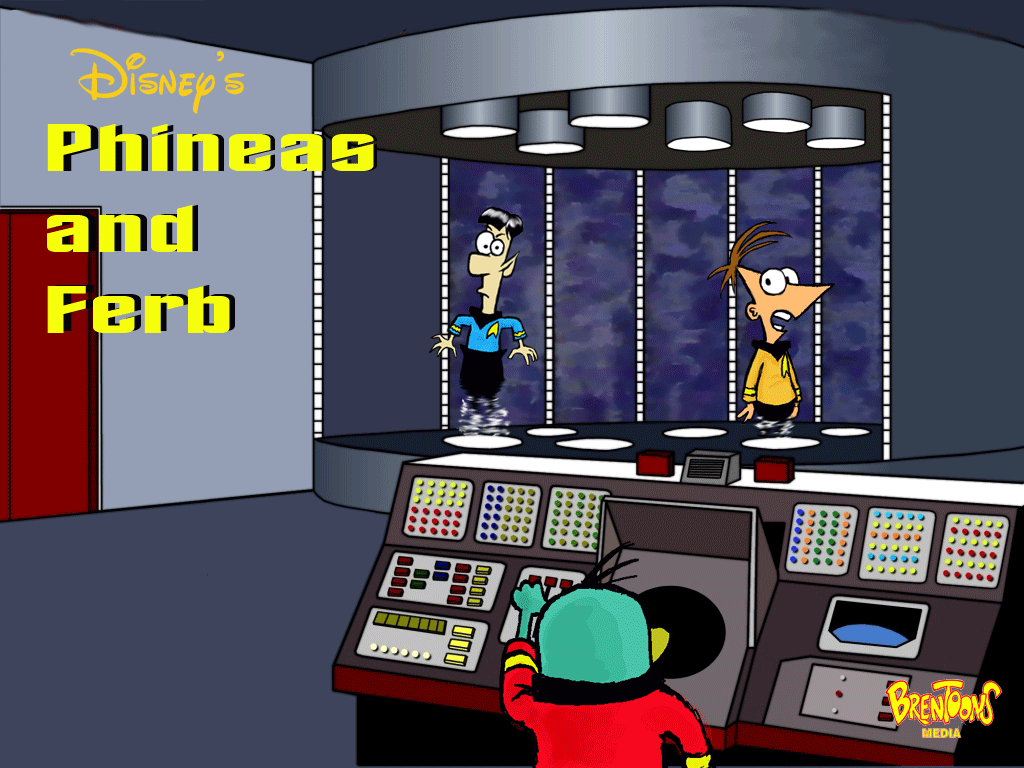 For the Politically Incorrect: "Abdulla & Akmed": I know what we're gonna jihad-do today...!"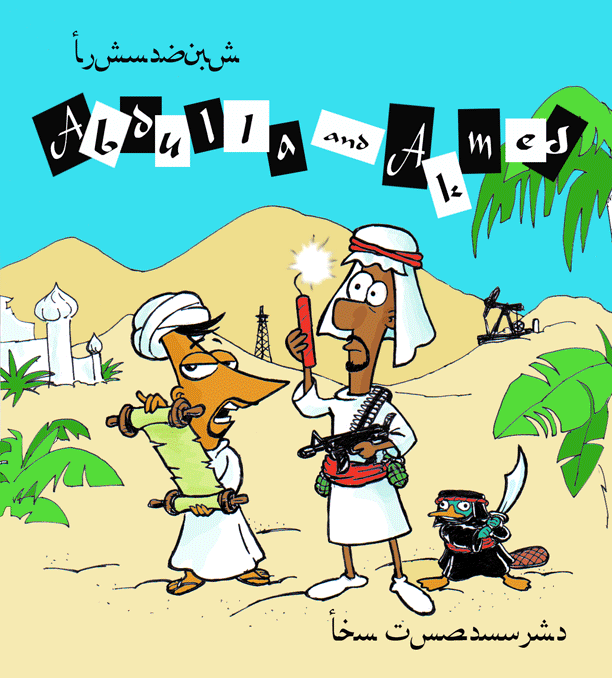 Halloween Shenanigans: The step-brothers are dressed as Mickey Mouse and Donald Duck for trick-or-treating. Ferb's costume is just a bit too ...uh... 'revealing' for Phineas....!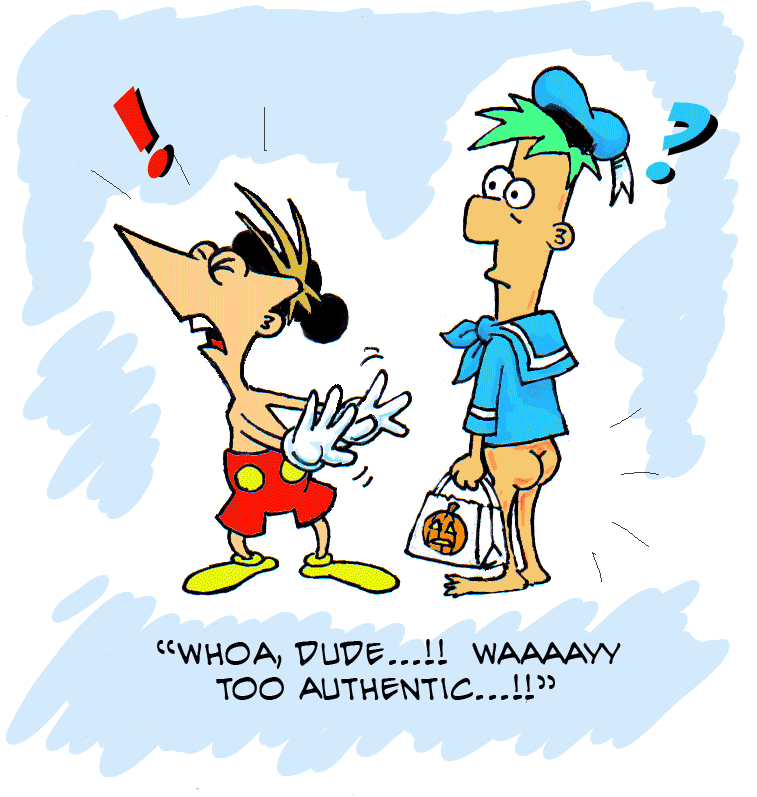 Below is a take-off on Pink Floyd's classic album "Animals". What if LoveHandle recorded an album titled "Marsupials"...?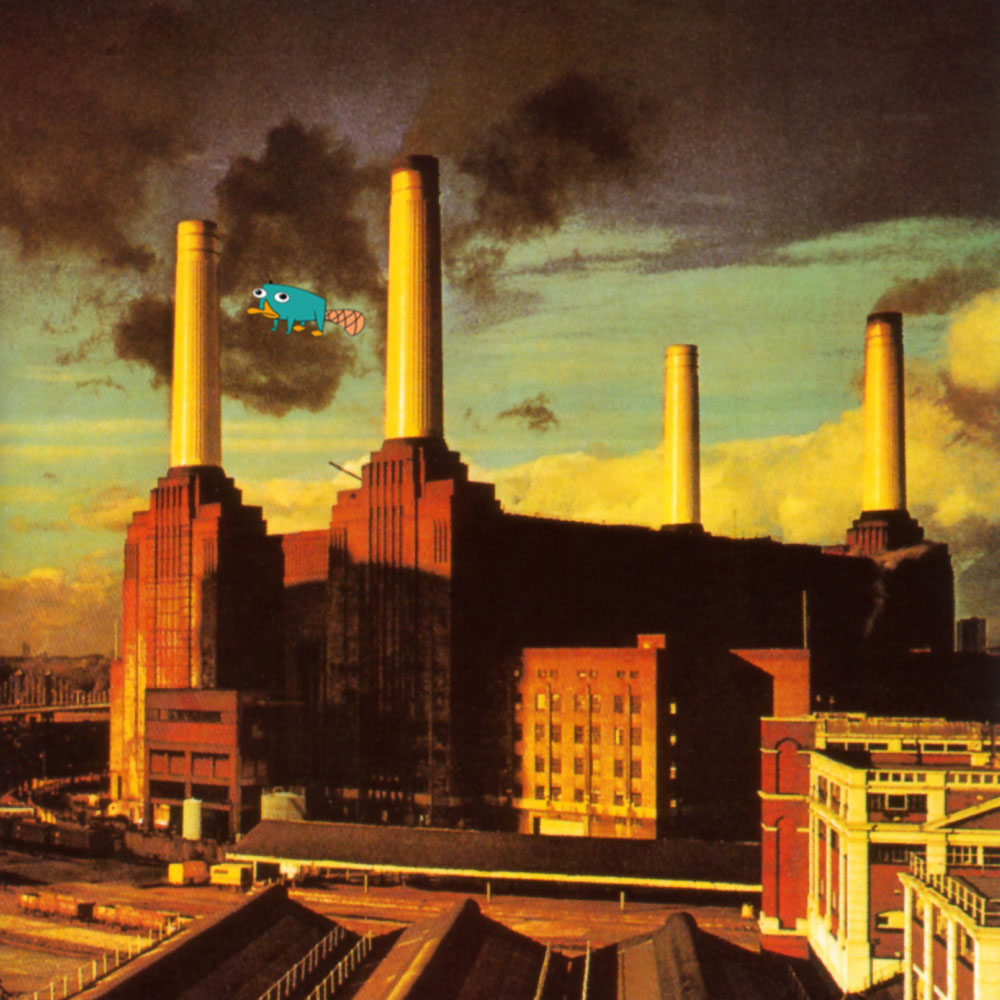 Phineas and Ferb as "KISS ":
HERE's a concept featuring the characters in "PHINTASIA", a parody of Disney's "FANTASIA":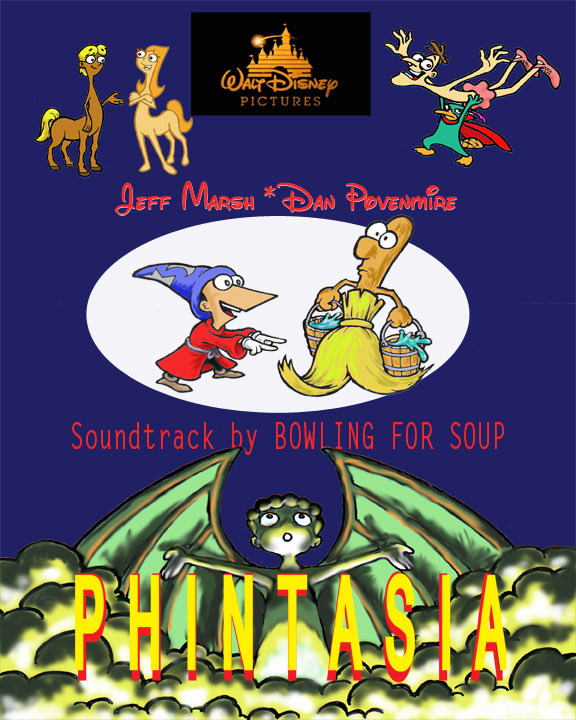 Another Version:
Here are the characters themselves:
Phineas and Ferb as The Sorcerer's Apprentice and Water-bearing Broomstick
Jeremy and Candace as Centaurs
...And MY Personal Favorite....
Perry the Platypus and Dr. Heinz Doofenshmirtz performing the "Dance of the Hours"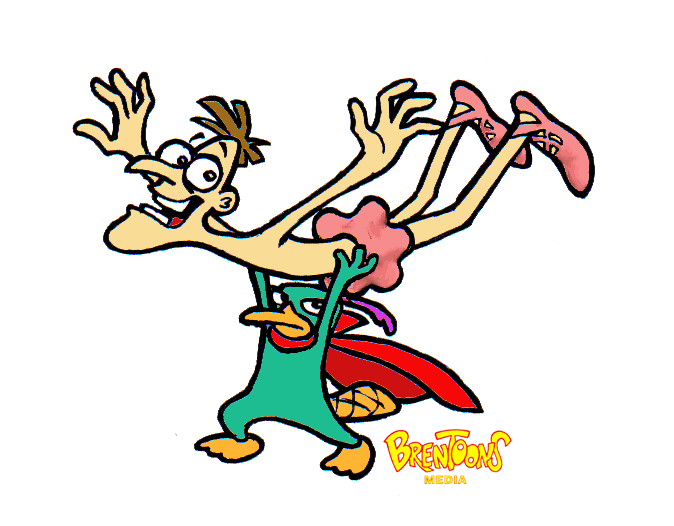 Below is a take on a Frank Miller franchise: "PHIN CITY"
Below is a reference to a popular toy item from about ten years ago: "Furbies" were little fur-coated electronic dolls that made noises when prompted.
Maybe you'll recognize these guys.....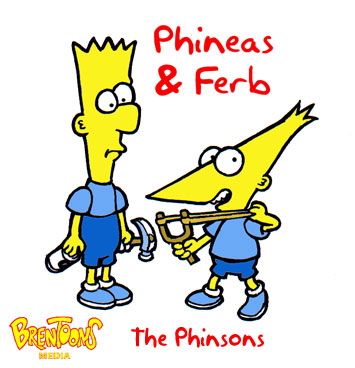 Watch out, Red Baron....!
Here Are Some 'Origin' Theories......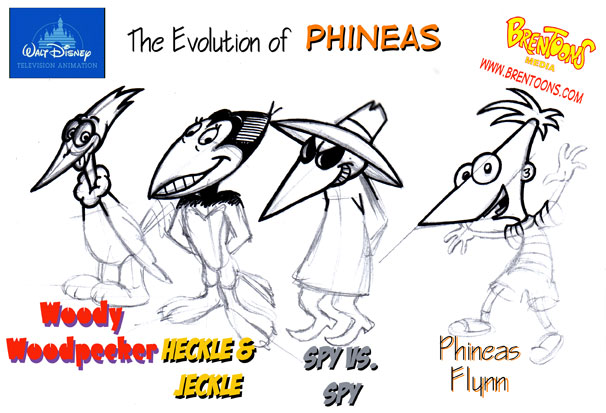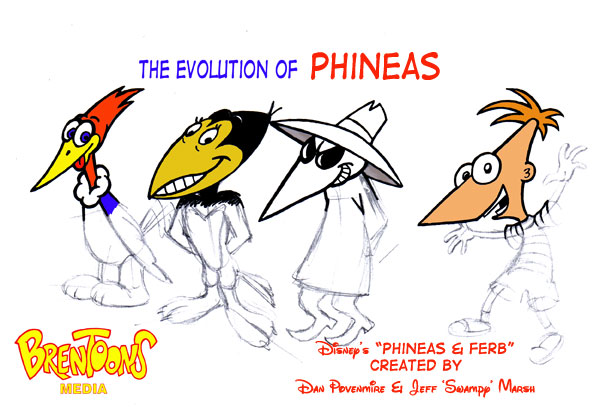 And, of course, a tribute to the late ROBIN WILLIAMS following his tragic suicide: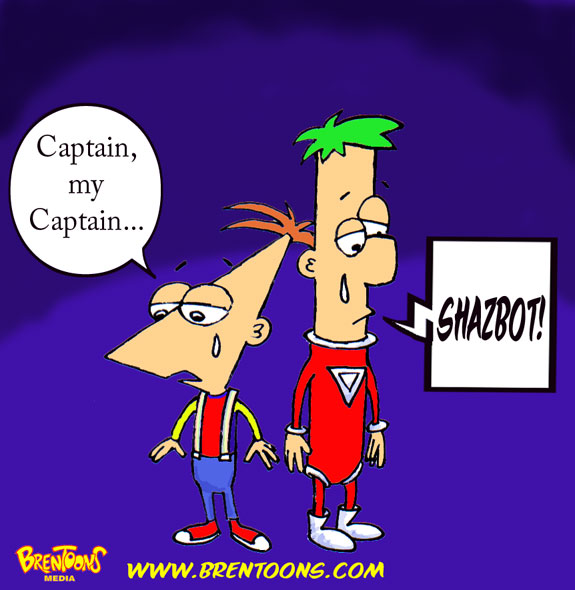 ALL ARTWORK & IMAGES (C) 2014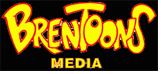 BRENT AMACKER (After Marsh & Povenmire...!)
"Phineas and Ferb" TM and (C) DISNEY

---